Migration in India is going to be the next big wave. Murtaza Amin, founder of BizProspex, a data mining/cleaning firm, among many others have joined the bandwagon. Are you in for the next big wave?
What if you can achieve your American dream: From Rags to Riches by living closer to your home and loved ones? What if you'd be able to define your success rather than a multi-national giant defining it for you? What if you can skip the traffic and pollution of the big city and live a peaceful life and yet be successful? There are people who are daring to achieve their dreams from their homes and are following reverse migration in India. Away from the chaos of a big city reverse migration in India is certainly going to be the next big wave.
Reverse Migration is going to have far reaching outcomes than we can imagine. Many young entrepreneurs have already realized the potential and tenacity of relatively smaller towns of India. So they decided to have their Start-ups set up there and joining the revolution. In 2016, Murtaza Amin founder of BizProspex, who was successfully running his business first in Mumbai then in NYC, decided to move back to his roots and became a part of Reverse migration in India.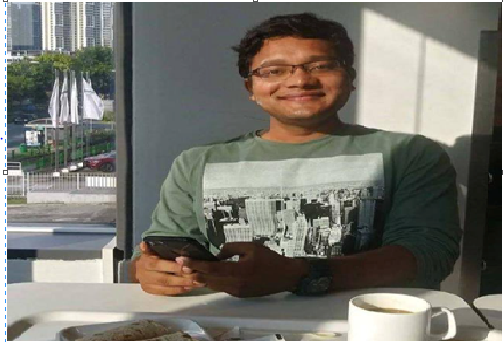 Murtaza set out with his career doing some odd jobs in a small marketing firm which dealt in data based in Mumbai the city of dreams. (Need correction) It was only when he saw the immense potential in the power of data and how the internet could revolutionise the way we conceive it. This was the point, where he found and boot-strapped BizProspex, -a CRM cleaning/list building/data mining start-up which specialises in everything data, in Burhanpur. In layman's language, BizProspex helps entrepreneurs grow their online businesses by providing them with their choicest possession – data.
Though away from the traffic and hassles of Big city, setting up BizProspex in a tier three town, was no child's game. Finding skilled people was a major challenge as the talented ones had already left for bigger cities to realize their dreams. Even the internet speed was way too slow for BizProspex to function smoothly. Also the people there lacked the required professionalism to take BizProspex high up the ladder.
However slowly, BizProspex through right marketing was able to attract talented people back to their hometowns and join hands towards Reverse Migration. Let's say you want to open a café and your target audience are young people, BizProspex can help you find the details about them, for example, their names, age, interests, hobbies and other information relevant for you. Therefore, you can know your target audience well and draft a marketing strategy that is to the point and bear better results.
In the time and era where every business wants to expand globally by going online, BizProspex has proved itself to be a deal-maker. Over a period of just six years, BizProspex has so far helped hundreds of companies grow or kick start their online businesses by providing data which is most relevant to them.
In 2016, BizProspex became part of the reverse migration movement. BizProspex has now shaped itself as a bustling young company formed by a pool of passionate people living in Burhanpur. Burhanpur also offers a low cost of living, lesser pollution and lesser stress levels.
BizProspex is now rated as among top 3 data mining companies in the world by Upwork, a freelancing platform. What sets BizProspex apart from other data mining companies is that it boasts of ~100% accuracy of data that it provides and a 120% money back guarantee in case of incorrect or redundant data. Quality is something that BizProspex never compromises upon which is why they replace all the wrong data and provides 100% relevant data only.
The reason why BizProspex manages to provide such a high accuracy is that they deploy manual data mining techniques which might take a little longer than its automated counterpart but stands taller in terms of data accuracy as nothing can beat human instincts and logic. They offer a myriad of services such as CRM cleaning, data mining, data appending, merging and de-duping data along with IT intent.
Here's a brief overview of the services they provide:
With a highly skilled team of over 50 data enthusiasts, BizProspex shows much promise. For more information about BizProspex and the services they offer you can always visit their website